Star Wars is arguably the greatest epic movie franchise ever created! Therefore, it is to no surprise that Star Wars t-shirts are one of the most popular t-shirt genres online. Basically, any online t-shirt company worth its own salt offers at least one Star Wars Parody t-shirt, and many online t-shirt companies offer old school Star Wars T-Shirts.
The following 101 t-shirts stretch the bounds of the Star Wars Universe, and definitely goes beyond the original intentions of George Lucas. Regardless, the collection below is representative of the many various Star Wars inspired t-shirts that are available online.
101 Star Wars T-Shirts presented by 101 Tees. Enjoy!
1. Han Guitar Solo – One of my all time favorite t-shirts from Busted Tees.
2. Peek into the Dark Side from Split Reason.
3. Light Saber Glove Holster.
4. Home Sweet Taun Taun.
5. Stormtroopa – Just plain AWESOME!
6. It's a TRAP!
7. I'm Not Goth… I'm SITH.
8. I'm not lazy… I just have a bad motivator.
9. Star Bright.
10. My Lightsaber is the one that says… BAD MOTHER F*%$@&!
11. Run R2 Run!
12. May Be With You.
13. Darth Raven.
14. Bad, Bad Walker.
15. Hans of my Cookie!
16. This is not the Eye Chart you're looking for.
17. Somewhere on the Ice Planet.
18. Darkside of Disco.
19. Darth Dance.
20. Storming Abbey Road.
21. Stormtrooper Fields Forever.
22. Star Fiction.
23. Your Empire Needs You…
24. The Rebel Alliance.
25. AT-AT Atanomy.
26. Chewie and Han.
27. Wookie the Chew.
28. Wookie the Chew.
29. Wookie the Chew.
30. How We Roll, That is.
31. Trap.
32. Saddle Up.
33. Star Wars Coffee.
34. EcoSaber.
35. Evolution of the AT-AT.
36. Elvis meets Vader.
37. I've Never Seen Star Wars.
38. Vader Piñata.
39. Admiral Ackbar Cereal.
40. Ty Walker's Imperial Stout.
41. Vader Balloon Party.
42. What the Hell is an Aluminum Falcon?!
43. Han Shot First.
44. R2 Vacuum.
45. I had friends on that Death Star.
46. Sith Happens.
47. Wookie of the Year.
48. I Always Wear A Helmet.
49. Yoda w/sunglasses.
50. Star Wars Abbey Road.
51. Your Music is Wookity Wack.
52. My Jedi Skills You Will Like.
53. I'm a Lover… Not a Biter.
54. Boom Box Vader.
55. Who's Your Daddy?
56. Give Empires a Chance.
57. It's a Trap!
58. It's a Trap.
59. Sugar Skull Trooper.
60. May Mass Times Acceleration Be With You.
61. Empire Urban Regeneration Program.
62. It's a Trap!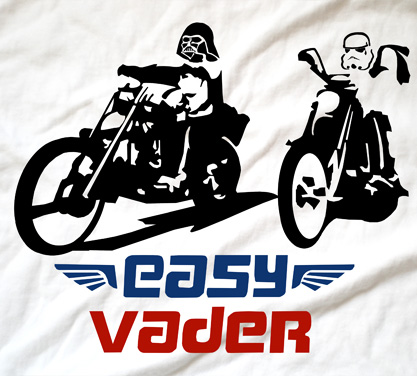 63. Easy Vader.
64. These Aren't the Droids You're Looking For.
65. Boo Boo Walker.
66. AT-AT Walk.
67. Family Guy.
68. These Aren't the Droids You're Looking For.
69. I just Sithed In My Pants.
70. OB/GYN Kenobi.
71. Han Job.
72. Chewbika.
73. Dark Side.
74. Hoth 45 Malt Liquor.
75. That's No Spoon.
76. C3p – Hoe.
77. El Chew.
78. Big League Chewie.
79. Abuse the Force.
80. H1-N1.
81. NERD.
82. Vader.
83. Jawa Que.
84. Rock Stars.
85. Star Wars Disco.
87. Be Good.
88. Merry Hothmas.
89. Don't Talk BAck to Darth Vader… He'll Getcha.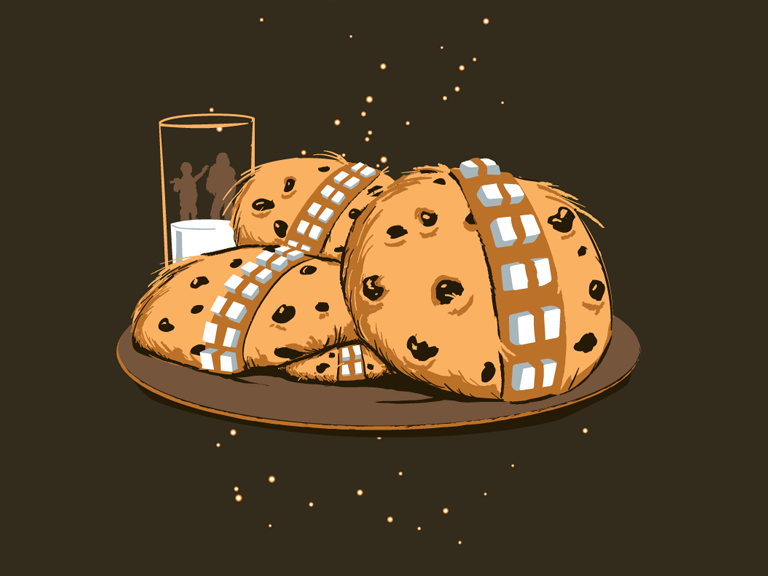 90. Let The Cookie Win.
91. A New Hope.
92. Hybrid.
93. Chewbacca Costume.
94. Chewie is my Co-Pilot.
95. Chewy.
96. X-Rated.
97. Luke is my C0-Pilot.
98. Kanye Vader.
99. Darth Vader Costume.
100. Hans Solo
101. Those Were the Droids You Were Looking For.
For those that love the Star Wars epic, but don't have time to watch all 6 movies together, then check out the video below! All 6 Movies in less than a couple of minutes!
Republished by Blog Post Promoter